Why Choose Lepage Associates Psychological Services
EXPERT APPROACH ALLOWS FOR SERVICE TAILORED TO MEET YOUR NEEDS
Lepage Associates is home to a diverse group of psychologists and psychiatrists whose expertise spans a range of problems for which people seek help. This breadth of specialties allows for the highest level of specialized and individualized service, as either one specialist best suited for your issue can meet your needs, or a comprehensive treatment team can work with you as needed. Even when working directly with only one clinician, you will have the minds and thoughts of other doctors at the practice helping your case as well, through our weekly peer case conferences. In addition, since we are a full service practice, we can offer one-stop shopping as needed. For example, if you come in for testing and realize you need therapy, or vice-versa, we can provide both; or we can work together or separately with family members of all ages; and we can provide psychiatric medication evaluation and medication management if needed.
STAFF QUALIFICATIONS
At Lepage Associates we make every effort to provide you with the highest quality mental health services available. To join the Lepage Associates team, our therapists and evaluators must have the highest education available in mental health, i.e., a doctorate degree in psychology, or, a master's degree with a minimum of 10 years experience. (At times we may also have doctoral students in training.) Your service provider will also hold other master and undergraduate level degrees in psychology and/or related areas, and may have additional specialty certifications or training. While all of our clinicians are trained as generalists, each also has unique areas of expertise, and we pride ourselves on the breadth of specialties we are able to offer clients.
POSITIVE & MOTIVATING APPROACH
As individual psychologists we have differing specialties, but as a group, we share the belief that people have the ability to create a self and a lifestyle they find pleasurable most of the time … We are committed to assisting you in making that your reality.
UNIQUE SETTING FOR ALL, AND SPACE TAILORED FOR CHILDREN & TEENS
Our offices are highly comfortable and enjoyed by our clients. For those who need a different approach we have walking trails, outdoor therapy space, pool table, media room, and games.
Click here to read about Play Space for children at Lepage Associates.
Click here to read about Teen Space at Lepage Associates.
We are conveniently located, and Sutton Station has restaurants, shops and walking trails, quite nice for parents who prefer not to wait in the waiting room, or clients who wish to enjoy the grounds before or after session.
TARGETED PROBLEM-SOLVING & SOLUTION-FOCUSED PHILOSOPHY
As a group of strong diagnosticians with a breadth of specialties, our early understanding in treatment of the problem results in more targeted interventions and thus more successful treatment. We subscribe to a solution-focused philosophy, in which we strive to address the problem as quickly as possible, but also with enough depth to avoid relapse. We set well-defined goals early in treatment with adults and couples, or with children/teenagers and their families, so we can find successful solutions and change behavior problems, emotional difficulties, academic difficulties, or family problems as soon as possible.
Our focus on solutions encompasses both our understanding of what a client is seeking when utilizing psychological services, and how we as clinicians perceive self-determination as the cornerstone of experiencing contentment. Our philosophy of Solution-Based Psychological & Psychiatric Services reflects a commitment to a problem-solving approach. We recognize that, broken down to the most basic level, people seek psychological services when they are experiencing a problem that they would like solved. Our philosophy of Solution-Based Psychological & Psychiatric Services also expands to our treatment philosophy in that, as clinicians, we believe that people have the ability to create a self and a lifestyle that they find pleasurable most of the time. With a solution base as our guiding principle, we challenge clients to take a proactive role in exploring potentially successful solutions to improve their level of contentment today and in the future.
PRACTICE PHILOSOPHY VS. THERAPEUTIC ORIENTATION OR THERAPY FORMAT
Solution-Based Psychological & Psychiatric Services is a practice philosophy; it is not a therapeutic orientation and does not rely on any one therapy format. For example, a client may reach a solution with a clinician working from a psychodynamic, cognitive-behavioral, experiential, or systems orientation. Solutions may be reached in individual, couples, group or family therapy formats, or in workplace interventions. In psychological assessments, solutions to the referral question are suggested in the recommendations section of the report.
LOGO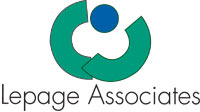 Though the pieces are not currently fitting together, you can see that with some movement, the green pieces would come together to form a green outer circle and the small blue circle would fit within the larger green circle. This represents our commitment to keep services based on helping clients discover solutions that work in their lives for the problems they sought help for. The colors were chosen based on the meanings that have typically been ascribed to them. The outer circle is green because green is the color of the element of the Earth, and symbolizes life itself. Similarly, green is related to growth, healing, and fertility, and is also said to represent prosperity, luck, and cooperation. Green is thought to give stability, endurance and quietude; studies have found that the color green lowers blood pressure, relaxes the nervous system, and calms the mind. The inner circle is blue because blue is the color of the element of Water, and symbolizes healing, peace, the psyche, patience, and happiness. Blue is also thought to have a calming effect.
MOTTO
Life isn't about finding yourself ~ Life is about creating yourself. (George Bernard Shaw)