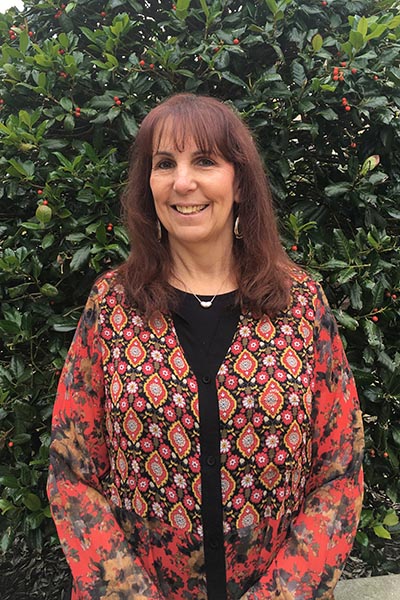 Ms. Cheryl Cohen has more than twenty-five years of clinical experience providing therapy to people of all ages from children to seniors, and is licensed in NC. She earned a master's degree in Clinical Social Work and bachelor's degree in family studies. Cheryl has worked in a variety of settings including private practice, inpatient, intensive outpatient (substance abuse), wilderness programs, community based mental health, and in the prison system. She enjoys multi-generational family work as well as individual therapy. Some of Cheryl's areas of interest and expertise include complex family dynamics, parent coaching, attachment, mood and behavior disorders, dual diagnosis, and trauma. In addition, Cheryl is a Certified Grief & Loss Specialist.
Intervention Style: Cheryl engages in therapeutic relationships with clients based on empathy, honesty, respect and trust. A non-judgmental viewpoint sets the tone for working together to address concerns that otherwise may be difficult to speak about. Cheryl believes it is a privilege to work with each and every person, and that the relationship developed between therapist and client is one of the keys to positive outcomes. She approaches therapy from a unique combination of traditional education and life experience. Cheryl has extensive training with evidence-based treatments including: Cognitive Behavioral Therapy (CBT), Dialectical Behavior Therapy (DBT) skills, Family Systems Therapy, Strength Based Therapy, Trauma Based Cognitive Behavioral Therapy (TB-CBT), Attachment Based Therapy, Emotionally Based Therapy, and Experiential Therapy. Psychoeducation is often used in providing an opportunity to gain insight and understanding. Cheryl understands we have all made mistakes or poor choices during our lives, or may be lacking insight or skills needed for a situation. Instead of self-criticism, shame or guilt, these can be teaching moments and learning opportunities that will create incremental shifts influencing change and transformation towards achieving your goals. Through empowerment, clients can embrace their strengths, and incorporate acceptance in their life. "You have to own it before you can change it and you have to clarify what it is before you can own it" is a truth that Cheryl has successfully applied to individuals of all ages and families seeking, serenity, peace, cohesion, and change.
Therapy Experience: Cheryl has experience working with clients of all ages presenting with challenges that include: crisis, depression, anxiety, poor attachment, relationship issues, unsuccessful communication, grief and loss, complex trauma, emotional regulation, self-injury, dual diagnosis, parent and child conflict, low value of self, victimization, social integration, and stage of life adjustment. Cheryl has a proven ability to work with clients that are resistant to engage in therapy. She welcomes clients with all presenting problems.
Evaluation Experience: Cheryl has experience completing biopsychosocial assessments, individualized treatment plans, and client driven goals. Cheryl has also completed disability reports for children and adults.
Speaking Engagements and Presentations: Cheryl has presented for the National Association of Social Workers' summer conference on Animal Assisted Therapy and Emotional Support Animals. She has been invited to speak at several agencies in the Raleigh area on topics including: Creative and Alternative Interventions, Attachment Theory, Consequences versus Discipline, Emotional Benefits of Companion Animals, Self-Injury, and Setting Healthy Boundaries.
Personal: When Cheryl is not a work, she enjoys spending time with her dogs, cats, and Prehensile Monkey Tailed Skink. She assists her mother with a small, small-dog boarding and training business. She enjoys raising her 17-year-old grandson and supports his passion for playing rugby. Coloring, scrapbooking and doing puzzles provide additional relaxation.