SCHEDULE AN APPOINTMENT
Please fill in the information below and we will email you with an appointment date/time, or call you for more information.
(Sometimes a quick call is the fastest way to schedule! Our Clinical Intake Specialists are available 8am-5pm M-F and 8am-4pm Saturdays; please feel free to call 919-626-8815 directly during those hours to schedule as well.)
PLEASE CALL US FOR

A phone consultation with one of our doctors, to help determine how we could best be of help to you.
An individual, couples, or family therapy appointment for adults or teens; or a play therapy appointment for children.
An adult psychiatry or child psychiatry appointment.
An initial divorce services consult so that we may determine which of our divorce services could best meet your needs.
An appointment for an evaluation: educational (AD/HD, learning disabilities, giftedness); psychological; behavioral; neuropsychological; autism-spectrum; eating disorder; or substance abuse.
An appointment for a forensic evaluation: family court (psychological, fitness, custody, adoption, etc); juvenile/adult forensic
(risk assessment, psychological, mental status, capacity, immigration, disability, fitness for duty, competency to stand trial, sex offender evals, etc).
Information on time-limited groups and seminars.
Information on services for employers within the workplace.
FOUR OFFICES: DURHAM (2) – CHAPEL HILL – RALEIGH

1st Appointment Scheduling for ALL SITES: call (919) 572-0000, or, Fill out the Schedule an Appointment section on the website, or Email: scheduler@lepageassociates.com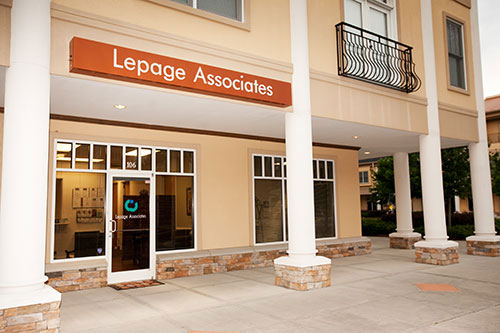 DURHAM OFFICES at SUTTON STATION
(MAIN OFFICE at 5842-106 and 2nd Suite at 5826-202)
scheduler@lepageassociates.com
5842 Fayetteville Road, Suite 106 Durham, NC 27713
Direct Line Durham: (919) 626-8815
Fax Durham: (919) 572-9999
2nd Suite at 5826 Fayetteville Road, Suite 202 (same phone and fax)
CHAPEL HILL OFFICE AT SOUTHERN VILLAGE
scheduler@lepageassociates.com
102 Market Street, Suite 102 Chapel Hill, NC 27516
Direct Line Chapel Hill: (919) 635-8073
Fax: There is no fax available for this location; please send via U.S. Mail to the Chapel Hill address.
RALEIGH OFFICE
scheduler@lepageassociates.com
185 Wind Chime Court #203 Raleigh, NC 27615
NEW CLIENTS: Please call (919) 626-8815
Direct Line Raleigh for existing clients only: your clinician should give you their cell number
Fax Raleigh: (919) 572-9999
CALLING

At Lepage Associates, you will reach a receptionist when you call, or will get a return call soon after you call. While we are usually in the office, we may be on another line, but we do get back to people quickly. When we are unavailable, you will get our private voicemail, so please feel free to leave a detailed message. We typically return calls on the same day you leave a message, or at least within 24 hours, sometimes with the exception of weekends and holidays. You will be assisted with scheduling inquiries by the admin staff, though they may have a doctor also help you if you have specialized clinical questions about care as part of scheduling your initial appointment.
If you are a current client and wish to speak to your clinician between sessions, you can have the admin staff schedule you a phone or online meeting; these brief meetings are scheduled for up to 20 minutes (i.e., you can use as much or as little of that time as you need, but there is a fee). If you believe you only need 5-10 minutes, you might instead ask the admin staff to increase your next session time from 45 minutes to 55 minutes verus adding an additional phone or online meeting. Please note clinicians must be scheduled to speak with you to address your between-session needs if any should arise; due to busy schedules, they are not free to accept unscheduled calls, and they do not work via email.
EMAIL

To request an initial appointment, please fill out the Schedule an Appointment section on the website, or email scheduler@lepageassociates.com, or call  (919) 626-8815. If you do not hear back from us within 24 hours after sending an email, please call; while we check our email daily, unfortunately due to the masses of bulk mail that come in, occasionally client emails get mistakenly bumped into the bulk mail folder where they can easily be overlooked. Existing clients seeking an appointment should also call or email our Scheduler. Existing clients who wish to speak with their doctor between sessions should call or email our Scheduler as noted above under 'Calling' to schedule a time to talk. IMPORTANT: Clinicians cannot engage in work via email and cannot respond to questions via email.
For general questions about the practice, our services, our doctors, etc., please call or email the staff below: