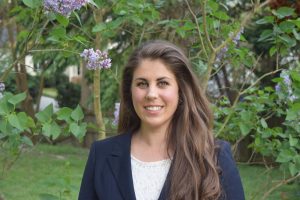 Dr. Julie Michalowski is a licensed psychologist who provides individual, couples, family, and group therapy, in addition to a range of psychological and educational assessments. Providing therapy she has worked predominantly with teenagers, young adults, adults, and geriatric clients, and providing evaluations she has worked with all ages, children as well as adults. Dr. Julie Michalowski has a doctorate degree in Clinical Psychology and has practiced in a variety of settings to include private practice, community mental health, hospitals, and college counseling. She has also completed specialty training in Dialectical Behavior Therapy (DBT).
Intervention Style: Dr. Michalowski places much emphasis on the therapeutic relationship, believing it to be a great vehicle for change during the therapy process. She collaborates with clients, tailoring goals to each individual's specific needs, and helping them develop skills to overcome problems. Dr. Michalowski approaches therapy primarily through client-centered and interpersonal orientations, while incorporating empirically-validated therapies such as Cognitive Behavioral Therapy (CBT) and Dialectical Behavior Therapy (DBT). She is a big believer in the usefulness of DBT, especially for those individuals experiencing difficulty with emotion regulation and interpersonal relationships.
Therapy Experience with Adults: Dr. Michalowski focuses on establishing goals that are solution-focused while also incorporating a piece of psychoeducational material to help the individual gain an understanding of the etiology of their experienced difficulties. She believes in educating her clients about the stages of change and helping them identify where they are in the cycle. Dr. Michalowski has worked with and helped adults experiencing all forms of anxiety, mood disorders, severe and persistent mental illness, emotion dysregulation, trauma and abuse, parenting difficulties, and strained relationships.
Therapy Experience with Teens and Young Adults: Dr. Michalowski is passionate about working with teens and young adults. Her approach to therapy is similar to that with adults, while taking into special consideration the developmental level and life stage of the individual. The teens and young adults that Dr. Michalowski has worked with in the past have reported feeling understood in the therapeutic relationship and motivated to play an active role in the therapy process. Dr. Michalowski is able to connect with teens and young adults, meeting them where they are at in the process of change. Having a creative side, she incorporates games, art, sports, and music into her therapy style. Dr. Michalowski has worked with and helped teens and young adults experiencing anxiety, mood disorders, trauma and abuse, relationship conflict with family and peers, emotion dysregulation, identity development, and other adjustment difficulties that come along in the day to day life of a teenager and young adult.
Assessments: Dr. Michalowski has experience completing psychological assessments with individuals at each developmental level. She is competent in assessing IQ and adaptive abilities, behavioral functioning, parent rating scales, personality and emotional functioning, substance abuse, and a range of forensic evaluations. She has worked with custody cases requiring evaluation of all family members.
Personal: Dr. Michalowski enjoys most outdoor activities, especially if she can do them with her black lab, Dodger. She enjoys exploring new places, trying unique food and restaurants, and listening to live music. Her creative side has her often scrolling Pinterest for DIY projects and new recipes. Dr. Michalowski has also recently pursued interests in photography and triathlons.