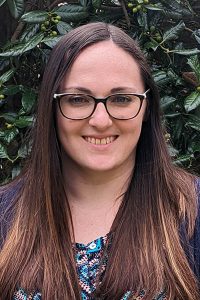 Dr. Lindsay Underwood is a postdoctoral psychology fellow at Lepage Associates and has been working in the field of psychology for over 10 years, doing therapy, providing evaluations, and teaching college students. She received her bachelor's degree in psychology from York College of Pennsylvania and has masters and doctorate degrees in clinical psychology from the University of Hartford. Dr. Underwood has worked in a wide variety of settings, including private practice, college counseling, inpatient psychiatric facilities, therapeutic day schools, inpatient substance abuse facilities, juvenile justice detention facilities, and probation departments. She has experience conducting comprehensive/individualized psychological evaluations for children, adolescents, and adults, as well as providing individual, group, and family therapy, across a wide range of areas. Her particular interests include the impact of childhood trauma, life transitions, underserved populations, and comprehensive assessments.
Intervention Style: Dr. Underwood uses an integrated approach to therapy and intervention that draws from different styles with an emphasis on attachment, object-relations, and interpersonal therapies. She also incorporates elements of Dialectical Behavior Therapy (DBT), Mindfulness-Based Interventions, and Cognitive Behavioral Therapy (CBT). Dr. Underwood believes in the importance of the relationship and that a strong therapeutic relationship is key to achieving goals and improving quality of life. She sees each client as a unique individual and aims to gain a deep understanding of her client's experiences and the role they play in their current difficulties. Dr. Underwood strives to provide an open and nonjudgmental space to support growth, self-exploration and understanding, and adaptive skill-building.
Therapy Experience: Dr. Underwood has provided individual therapy with adolescents and adults presenting with a variety of challenges, including interpersonal and relational difficulties, identity development, adjustment difficulties, trauma, behavioral/conduct issues, mood disorders, anxiety, and substance abuse. She has provided both brief and long-term treatment depending on the presenting area of concern. Dr. Underwood has also provided group therapy services to children, adolescent, and adult populations including substance abuse counseling, anger management, dialectical behavior therapy skills training, and coping skills. Additionally, she has provided family therapy with families of adolescents with behavioral/conduct concerns and relational issues. Dr. Underwood particularly enjoys working with adolescents and young adults experiencing transitional periods in their lives, including self-identity, gaining independence, and changes in relationships, as well as juveniles with behavioral/conduct concerns.
Evaluation Experience: Dr. Underwood has training and experience conducting comprehensive psychological assessments with children, adolescents, and adults. She has worked in a variety of settings conducting full psychological evaluations for diagnostic clarification and treatment recommendations. Evaluations have explored areas such as psychological/emotional functioning, mood disorders, anxiety, posttraumatic stress disorder, attention difficulties, developmental deficits, behavioral disruptions, risk assessment and forensic evaluations for court. Dr. Underwood also has experience conducting assessments for children and adolescents in the juvenile justice system for the purposes of service and placement recommendations.
Research: Dr. Underwood's doctoral research focused on exploring the use of the Rorschach as a way to measure perspective-taking abilities related to attachment in early childhood.
Personal: Dr. Underwood enjoys spending her free time with her family and black lab, Ozzy. She also enjoys hiking, reading, exploring new areas, and horseback riding.