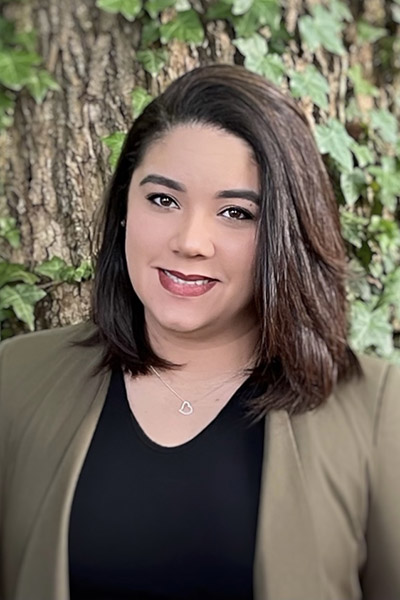 Dr. Alexandra Maestre is a Licensed Psychological Associate with over 10 years of experience in the mental health field. To ensure her skills had the breadth to work with diverse populations, Dr. Maestre has worked in various clinical settings including private practice, community outreach, mental health centers, state hospitals, juvenile court systems, juvenile justice detention facilities and probation departments, and residential treatment centers. She holds a doctoral degree in Clinical Psychology with a focus in forensic psychology and Latino mental health, a master's degree in Forensic and Counseling Psychology, and a bachelor's degree in Psychology. Dr. Maestre has experience providing psychotherapy services and conducting comprehensive/individualized psychological evaluations for children, adolescents, and adults across a wide range of areas including mood disorders, substance abuse, trauma-related disorders, behavioral disorders, and AD/HD. Her areas of particular interest include the impact of childhood trauma, substance abuse, life transitions, cultural issues, cross-cultural adjustment, and underserved populations. Dr. Maestre is fully bilingual and provides therapy and assessment services in both English and Spanish.
Intervention Style: Utilizing evidence-based treatments, Dr. Maestre emphasizes providing services that are tailored to meet each client's individual needs. She integrates a range of therapeutic modalities including Cognitive-Behavioral Therapy (CBT), Client-Centered Therapy, Dialectical Behavior Therapy (DBT), Acceptance and Commitment Therapy (ACT), and Mindfulness-Based strategies. Dr. Maestre values the importance of a strong therapeutic relationship and believes in the benefits of collaborative work in treatment. She aims to foster a genuine and welcoming environment that facilitates a safe space for clients to experience self-exploration, personal growth, and positive change while acquiring the tools they need to navigate these transitions in life.
Therapy Experience: Dr. Maestre has worked with individuals from diverse cultural backgrounds across different stages of the life span including children, adolescents, and adults. She has experience providing individual psychotherapy services to clients who have struggled with an array of challenges such as emotional or behavioral problems, mood disorders, trauma, adjustment or acculturation difficulties, personality disorders, and substance abuse to name some of the most common. Dr. Maestre has also provided group therapy services to adolescent and adult populations to include substance abuse counseling and prevention, anger management/emotion regulation, dialectical behavior therapy skills training, and didactic group counseling for juveniles.
Evaluation Experience: Dr. Maestre has ample training and experience conducting comprehensive psychological assessments with children, adolescents, and adults. She has worked in diverse settings conducting full psychological and psychoeducational evaluations for diagnostic clarification and treatment recommendations. Evaluations have aimed to explore areas such as, but not limited to, psychological/emotional functioning, depression, anxiety, bipolar disorder, posttraumatic stress disorder, attention difficulties (AD/HD; 'ADD'), learning differences (LD), developmental deficits, behavioral disruptions, risk assessment, delinquent predispositions, and a myriad of forensic evaluation topics for courts. Dr. Maestre also has extensive experience conducting assessments for pre-adjudicated children and adolescents in the juvenile justice system including juvenile waiver evaluations.
Research: Dr. Maestre's doctoral research focused on exploring language and cultural considerations in the juvenile justice system. As part of her dissertation, she also developed a Dialectical Behavior Therapy Skills Manual in Spanish for adolescents involved in the legal system. Dr. Maestre has also participated in conference presentations, workshops, and papers with a general focus on areas including reentry and treatment for juvenile justice-involved youth, waiver evaluations, and culturally diverse/ minority studies.
Personal: Dr. Maestre enjoys spending time in nature, camping, exploring new areas, traveling, spending time with family, and has an exceptional love for animals, having several pets of her own.