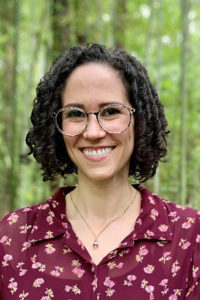 Dr. Sophia Walder-Hoge is a Licensed Psychologist at Lepage Associates. She received her bachelor's degree in psychology from Yale University and has masters and doctorate degrees in clinical psychology from Indiana University of Pennsylvania. Dr. Walder-Hoge has worked in a wide variety of settings, including providing services in mental health centers and private practice, along with medical facilities, hospitals, and schools. She has experience providing individual, group, and family therapy, conducting psychological evaluations, and providing multidisciplinary consultation, assessment, and treatment. Her interests include complex family issues, trauma, behavioral disorders, AD/HD, health psychology, chronic health issues, women's issues, and mood concerns.
Intervention Style: Dr. Walder-Hoge utilizes evidence-based approaches to therapy and intervention, emphasizing a humanist, strengths-based, and trauma-informed style. Her overall approach is integrative. She welcomes the inclusion of individual interests and experiences and supports the development of a strong therapeutic relationship. She has received training in Cognitive-Behavioral Therapy (CBT) and psychodynamic therapies, and incorporates aspects of Mindfulness-Based Interventions, Dialectical Behavior Therapy (DBT) and Acceptance and Commitment Therapy (ACT), in addition to attachment and interpersonal theories. Dr. Walder-Hoge believes in the importance of a patient-centered, collaborative approach to clinical work, considering the whole person and honoring individual differences and cultural contexts. She strives to support growth, self-understanding, and adaptive skill-building in an open and nonjudgmental space.
Therapy Experience: Dr. Walder-Hoge has provided individual therapy with children, families, teens, and adults with a variety of challenges, including interpersonal and relational difficulties, parenting, self-esteem, psychotic and mood disorders, trauma, anxiety, and addiction/substance abuse. She has extensive experience working with children and families experiencing major life transitions, behavioral/conduct issues, AD/HD and developmental disorders, among others. Dr. Walder-Hoge has worked with individuals ranging from the age of three up into late adulthood, from diverse cultural backgrounds, and has provided group therapy for children and adolescents. Dr. Walder-Hoge also has specialized experience working with individuals with multiple ongoing medical and psychiatric concerns.
Evaluation Experience: Dr. Walder-Hoge has experience conducting comprehensive psychological assessments across the lifespan. She was worked in a variety of settings conducting multidisciplinary, psychological, neuropsychological, and psychoeducational evaluations to provide diagnostic clarification and inform treatment. She has conducted evaluations addressing attention concerns (AD/HD), learning difficulties (LD), developmental deficits, emotional/psychological/behavioral functioning, memory, intellectual abilities (IQ), and executive functioning. She also has experience conducting assessments with Police Academy applicants, medical patients, and families.
Research: Dr. Walder-Hoge's doctoral research focused on exploring the impact of AD/HD symptoms on mindfulness relating to mindfulness meditation.
Personal: Dr. Walder-Hoge loves hiking in the mountains and spends most of her free time doing something creative. She enjoys music, art, and writing.