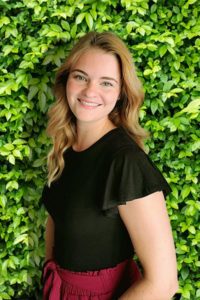 Before becoming a therapist, Annelise Lewis worked in a variety of professional care settings, which sparked her interest in the field of mental health and the need to spread and provide resources to underserved populations and anyone in need of mental health services. She graduated from North Carolina State University summa cum laude with a B.A. in Psychology and is currently a graduate student at Gordon-Conwell Theological Seminary, where she is completing her M.A. in Clinical Counseling. Over the course of Annelise's prior career in education, she gained expertise in many intricate issues pertaining to family and education based systems, and she put these skills to use by launching an extended day youth care program in Cary. During her time as the Program Director there, she gained expertise in conflict resolution, family systems, issues specific to youth and young adulthood, and personal identity formation. These skills have provided an excellent foundation for the therapy she provides today.
Intervention Style: Annelise is passionate about helping people to understand that they are not meant to walk through their struggles alone. She believes there is hope for everyone who seeks to find it, and that pursuing therapy is an excellent step in that journey. She seeks to empower and support all who take that step. Annelise understands that there is a special balance to be discovered between strong, dependable relationships in one's life and a healthy sense of autonomy and self-confidence. She cares deeply about the development of the therapeutic alliance between counselor and client, understanding that a nonjudgmental and empathetic atmosphere is integral to the journey of healing and growth that transcends far beyond the therapy room. Most importantly, Annelise is passionate about helping clients to identify and utilize the strengths within themselves as well as within the systems and cultures they are a part of in a way that allows them to understand and embrace their worth and purpose in life.
Therapy Experience: Annelise provides therapy to children, teens, and adults, and is passionate about serving pre-adolescent and adolescent populations. Annelise is trauma-informed and certified in Psychological First Aid by the National Child Traumatic Stress Network, as well as QPR Suicide Prevention Training. She takes a strengths-based, person-centered approach, helping people create positive change and meet their goals. She approaches her therapeutic work with compassion and is guided by evidence-informed practices, integrating Cognitive-Behavioral Therapy (CBT), Mindfulness, and Motivational Interviewing (MI) into her work. Annelise strives to create a warm, welcoming, and safe environment for all ages. Annelise's goal as a counselor is not just to address clients' symptoms, but to explore the possible roots of the issues they are seeking help for. Annelise believes this is an important component to lasting healing and genuine growth. As a former education professional, Annelise believes strongly in early interventions and meeting the child where they are by considering the developmental level and life stage of the individual. With adolescents specifically, Annelise understands the unique challenges and varying developmental stages of concern, including autonomy, physical and emotional changes, and strained parent-teen relationships. She works with adolescents to identify the area(s) of focus, as well as considering systems at large, such as educational institutions, and social groups. With children and teens of all ages, Annelise provides therapy for a broad array of issues that can present from early childhood into adulthood, such as depression, general anxiety, social anxiety, school anxiety, sibling conflict, parent-child relationship struggles, oppositional behavior, conduct issues, academic struggles, learning differences, attention deficit, healthy lifestyle (diet, weight management, and movement), and supportive therapy for life changes such as moving or divorce.