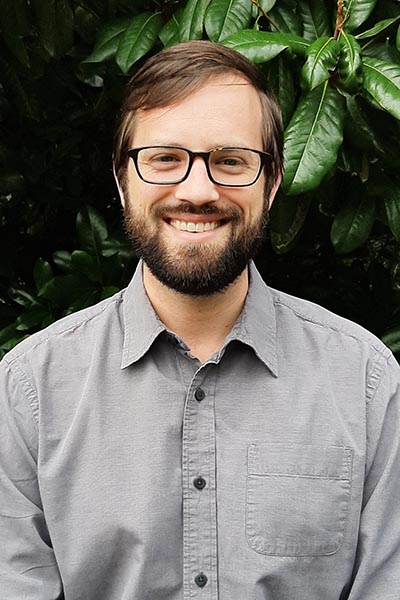 Dr. Matthew Varley is a licensed psychologist; he holds a doctorate in counseling psychology from the University of Georgia, a master's in counseling from Georgia State University, and a bachelor's in religious studies from Brown University. Dr. Varley has worked with children, adolescents and adults in diverse therapeutic settings, including private practice, schools, community-based clinics, and university counseling centers. He has experience providing individual and group therapy, conducting psychological evaluations, teaching, and consulting.
Intervention Style: Dr. Varley takes a person-centered approach to therapy, emphasizing collaboration and the role of the therapeutic relationship. He seeks to meet people where they are developmentally and in social and cultural contexts. Drawing on ACT (Acceptance and Commitment Therapy) and logotherapy principles (i.e., finding meaning in life and choosing one's attitude), Dr. Varley often works with clients to explore values and take a meaning-based approach to life's challenges. Additionally, he incorporates mindfulness practices to ground the process of therapy in the here-and-now, and uses CBT and DBT techniques as needed (Cognitive-Behavioral Therapy and Dialectical Behavior Therapy). He has worked with clients experiencing concerns including, but not limited to, anxiety, depression, attention deficit, grief, family and relationship problems, academic and career decisions, and substance abuse.
Evaluation Experience: Dr. Varley has experience conducting psychological and educational evaluations with children, adolescents, and adults. He has provided assessments on behalf of individuals, schools, and state agencies. Dr. Varley is trained to administer a variety of instruments assessing attention, cognition, learning, autism spectrum, memory, mood, personality, and substance use. Taking a biopsychosocial approach, he also utilizes clinical interviews to understand contextual factors shaping a person's unique presentation.
Research: Dr. Varley's dissertation research explored the influence of students' moral values and personal identities in university classroom discussions. He has presented at conferences on ethics in psychology and Autism Spectrum Disorder. Most recently, he co-authored a book chapter about motivation in counseling.
Personal: Dr. Varley is an Atlanta native who initially moved to North Carolina to complete his doctoral internship, and decided to stay. He enjoys cooking, reading, music, travel, outdoor adventures, and quality time with friends and family.