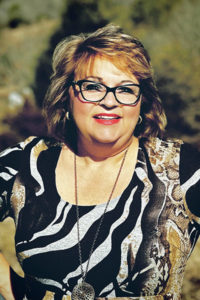 Dr. Lesa Bridges has been a mental health professional for over 20 years, and is licensed in North Carolina. She brings a wealth of experience, having worked with all ages in a variety of settings. Dr. Bridges provides individual and family therapy for all ages and diagnoses, and is adept at case management in complex cases with many moving parts. Some of her areas of interest include mood disorders (anxiety, depression, and bipolar), general stress, trauma to include sexual trauma, all family and relationship issues, and behavioral issues in children. Her specialties include treatment of trauma, child/adolescent behavior disorders, attachment disorders, and family systems issues to include adoption. She is certified and rostered in Trauma Focused Cognitive Behavioral Therapy and holds a Training for Adoption Competency (TAC) Certification. Dr. Bridges provides therapy via teletherapy (online video chat). She received her Master of Social Work from the University of North Carolina-Chapel Hill, and her doctorate in Organizational Management with an Emphasis in Behavioral Health, completing her dissertation titled: Behavioral Concerns in a Rural, Low Income Elementary School – A Case Study.
Intervention Style: Dr. Bridges utilizes a holistic care plan to treat the individual with a personalized approach, and develops a treatment plan specific to each client's unique situation and needs. With over 20 years of experience, she also brings a no-nonsense energy to her therapy to help clients reach their goals. Dr. Bridges has as strong history of advocating for children and families who are dealing with obstacles at home, in the school system, the court system, and the community. Her intervention style includes the use of cognitive-behavioral therapy (CBT), trauma focused cognitive-behavioral therapy (TF-CBT), dialectical behavior therapy skill-building (DBT), and family systems therapy, to form integrative, evidence-based interventions, while also emphasizing the significance of the therapeutic relationship for effective, efficient, and client-centered outcomes.
For families with adoption, Lesa holds a Training for Adoption Competency (TAC) Certification. The TAC is a nationally recognized program developed by the Center for Adoption Support and Education (C.A.S.E.) Rigorous research has documented its effectiveness in providing clinicians with the critical competencies they need to provide quality mental health services to those whose lives have been touched by adoption.
Therapy Experience: Dr. Bridges has worked with diverse clients of all ages throughout the different stages of the lifespan, presenting with a wide array of clinical areas of focus. She has facilitated progress and adaptive outcomes with individuals presenting with all forms of anxiety, depression, mood disorders, anger management, trauma, couples, self-esteem issues, relationship and family challenges, and parenting concerns. She works collaboratively with the individual in identifying short-term and long-term goals, utilizing methods to measure positive outcomes. Dr. Bridges is also adept at conflict resolution within families.
Personal: Dr. Bridges is the mother of four children (1 adopted, 3 bio) and grandmother to three very active grandsons. She also enjoys community outreach and program management, and her accomplishments include the development and management of a women's health non-profit organization, PCOStrategies, Inc.