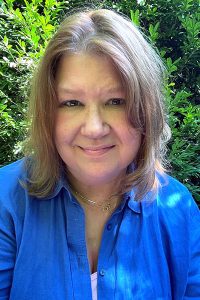 Ms. Gay Haynes is a Licensed Clinical Social Work Associate in North Carolina. She received her Bachelor of Arts in Psychology from North Carolina Wesleyan College and her Master of Social Work from the prestigious clinical social work program at the University of North Carolina Chapel Hill.
Intervention Style & Therapy Experience: Gay feels everyone has the capacity for change, and serves people from all walks of life. She values compassion, authenticity and kindness, while helping clients identify and move towards their desired goals. Gay provides therapy in office and via telehealth to individuals ages 18 and older. She is passionate about facilitating growth for those that have concerns about their mental healthcare. She has worked with a variety of mental health issues to include, but not limited to, transitional issues, anxiety, sexual trauma, PTSD and depression, as well as therapeutic and case management in medical social work within integrated healthcare. In addition, Gay completed her specialization internship with the Duke Dementia Family Support Program and has also worked with older adults and families as they navigate dementia related illness, caregiver burnout and end-of-life issues. In therapy, Gay utilizes a person-centered approach while drawing from evidence-based treatment models, including Cognitive Behavioral Therapy, Dialectical Behavior Therapy, Acceptance and Commitment Therapy and Mindfulness-Based therapies, she also incorporates enthusiasm, creativity, a sense of humor, and offers a non-judgmental safe space where clients can unpack and heal.
Personal: Gay is a member of the National Association of Social Workers, the American Society on Aging, and is certified through Dementia Alliance of North Carolina as a support group facilitator. Outside of the office, she enjoys spending time with her family, learning new things, travel, a good rain storm, history, people watching, and all things Autumn, Winter and Spring.