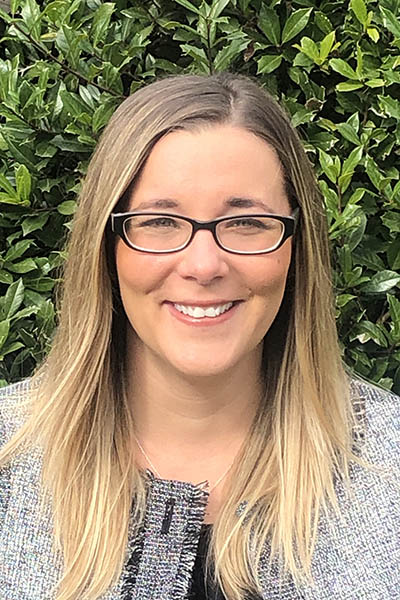 Dr. Erin Piechocinski is a Licensed Psychologist at Lepage Associates. She holds a doctoral degree in Clinical Psychology from the Illinois School of Professional Psychology in Northern Illinois and a bachelor of science degree in Psychology and Criminal Justice from Lewis University. Dr. Piechocinski provides individual, family, and group therapy, as well as psychological assessment services for all ages. She has experience working in a broad variety of settings, including private practices, correctional settings, therapeutic days schools for children and adolescents, and hospitals.
Intervention Style: Dr. Piechocinski's intervention style includes the use of cognitive-behavioral therapy (CBT), dialectical behavior therapy (DBT), and family systems therapy, to form integrative, evidence-based interventions. Dr. Piechocinski has a passion for delivering evidence-based treatments, but also emphasizes the significance of the therapeutic relationship in bringing science and art together for effective, efficient, and client-centered outcomes. Dr. Piechocinski is experienced in utilizing DBT and has incorporated aspects of DBT, such as mindfulness, as well as manualized DBT treatment for individuals experiencing persistent difficulty in emotion regulation and interpersonal relationships.
Therapy Experience: Dr. Piechocinski has worked with diverse clients of all ages throughout the different stages of the lifespan, presenting with a wide array of clinical areas of focus. She has facilitated progress and adaptive outcomes with individuals presenting with all forms of anxiety, depression, mood disorders, trauma, substance abuse, severe and persistent mental illness, questions of gender and sexual identity, difficulties with cultural assimilation, relationship and family challenges, as well as career and adjustment concerns. Dr. Piechocinski works collaboratively with the individual in identifying short-term and long-term goals, utilizing methods to measure positive outcomes.
Research: Dr. Piechocinski completed her doctoral dissertation research titled, Internal and External Obstacles to the Utilization of Self-Care Strategies in Psychology Graduate Students.
Personal: Dr. Piechocinski moved to the triangle from Chicago and enjoys watching Chicago sports teams. She spends most of her time with her rescue dog and playing tennis in leagues in the Triangle area.