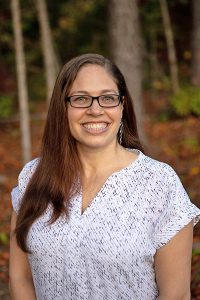 Dr. Erica Pritzker is a Licensed Psychologist at Lepage Associates. She has been in the field of mental health for 12+ years, working with children, adolescents, and adults in diverse therapeutic settings, including private practice, community-based clinics, university counseling centers, acute and partial hospitalization programs, and schools. Dr. Pritzker has experience providing individual, group, and family therapy, conducting psychological evaluations, teaching, and consulting. She holds a doctorate in clinical and school psychology and a master's in school counseling.
Intervention Style: Dr. Pritzker utilizes an integrated approach to therapy and intervention, incorporating elements from attachment, interpersonal, cognitive-behavioral (CBT), and systemic therapies. She views each client as unique and thus seeks to gain an in-depth understanding of the client's life and experiences and how they impact current difficulties. Dr. Pritzker believes in the role of a strong therapeutic relationship, working collaboratively with clients to understand presenting concerns, identify goals to meet individual needs, and to develop skills leading to more adaptive functioning and improved quality of life. With children and families, Dr. Pritzker incorporates creative and play therapy activities to help with self-understanding, expression, relational connections, and problem-solving, and meet and developmentally appropriate needs..
Therapy Experience: Dr. Pritzker has worked with clients as young as three and into late adulthood, experiencing a broad range of concerns including, anxiety, depression, attention difficulties, bipolar disorder, trauma, self-confidence issues, identity development, relational difficulties, parenting concerns, and developmental transitions, to name a few. She has provided brief treatment in addition to long-term treatment depending on the presenting area of concern, including both individual and group therapy. Some of her specialized experiences include working with children and adolescents in acute and partial treatment programs and their families. She particularly enjoys working with preadolescents and adolescents as they embark on developmental changes including developing self-identity, transitioning towards independence, interest exploration, and changes in relationships.
Evaluation Experience: Dr. Pritzker has experience conducting comprehensive psychological assessments with children, adolescents, and adults. Areas of assessment include intellectual and educational abilities, adaptive abilities, emotional functioning, executive functioning, behavioral functioning, and personality, to gain an understanding of individual strengths and areas of need. Dr. Pritzker has completed evaluations for a variety of purposes including increasing understanding of one's self or child, guiding therapeutic treatment and intervention, acquiring educational accommodations, and providing information to court systems.
Personal: When Dr. Pritzker is not at work, she enjoys spending time with friends, especially doing outdoor activities, exploring creative outlets, and dancing.