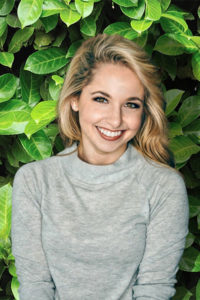 Dr. Ellie Gottstein is a postdoctoral psychology fellow at Lepage Associates. She received her bachelor's degree in communication and marketing from Auburn University, before switching careers to pursue her journey in psychology back in her home state at the University of Alaska. She then earned her master's and doctorate degrees in clinical psychology from Mercer University in Atlanta, Georgia. Dr. Gottstein has worked in a wide variety of settings, including private practice, college counseling centers, and medical facilities. She has experience providing individual and group therapy, conducting psychological evaluations, and providing multidisciplinary consultation, assessment, and treatment. Some of her primary clinical interests include anxiety disorders, depression, stress management, perfectionism, and motivational difficulties.
Intervention Style: Dr. Gottstein utilizes evidence-based approaches to therapy and intervention, primarily informed by Acceptance and Commitment Therapy (ACT) and interpersonal process. Specifically, exploring with curiosity how the relationship individuals have with their thoughts, feelings, bodies, and the struggles in our lives may trap us in cyclical patterns that are not effective long term. Dr. Gottstein utilizes a variety of tools to identify these patterns and help clients work towards engaging with them differently and more flexibly. Her overall approach is integrative, drawing from different theories and approaches to flow with the needs of each individual client. She encourages the inclusion of individuality and believes a main component of successful therapy hinges on the development of a strong therapeutic relationship. Additionally, she has received specific training in Cognitive-Behavioral Therapy (CBT), Motivational Interviewing, psychodynamic therapies, and mindfulness-based interventions. Dr. Gottstein believes in the importance of a collaborative approach to clinical work, considering the whole person and lifting up individual differences. She carefully considers one's culture, including aspects of identity, power, and privilege, and the individual differences between therapist and client, which informs and enriches the therapeutic process. She strives to foster growth, self-acceptance, reflection, and specific skill-building in an open, honest, and nonjudgmental space.
Therapy Experience: Dr. Gottstein enjoys working with all ages, with a specific interest in working with college aged individuals and young professionals. She has worked with a variety of challenges, including interpersonal and relational difficulties, self-esteem, stress management, mood disorders, trauma, anxiety, depression, academic concerns, and eating disorders. She has extensive experience working with people experiencing major life transitions, academic difficulties, perfectionism, AD/HD and developmental disorders, stress management, as well as other concerns. Dr. Gottstein has worked with individuals from diverse cultural backgrounds and has provided group therapy in a variety of different formats focusing on multiple areas of growth. She also has specialized experience working with individuals with multiple ongoing medical concerns, including but not limited to supporting chronic pain, adjustment to newly diagnosed medical conditions, lifestyle changes, and medical provider recommendation adherence.
Evaluation Experience: Dr. Gottstein has experience conducting comprehensive assessments across the lifespan. She has worked in a variety of settings conducting multidisciplinary, psychological, brief neuropsychological, and psychoeducational evaluations to provide diagnostic clarification and inform treatment. She has conducted evaluations addressing attention concerns (AD/HD), learning difficulties (LD), developmental deficits, emotional/psychological/behavioral functioning, memory, intellectual abilities (IQ), and executive functioning. She also has experience conducting assessments specifically within the college student population.
Research: Dr. Gottstein's research focuses on the therapeutic effects of exercise. Her dissertation focused on the differences between types of exercise on the alleviation of depressive symptoms. Dr. Gottstein continues to contribute to research in this area pertaining to topics involving other additive benefits of exercise for symptoms of anxiety and stress management. Additionally, she has contributed to published work related to physician empathy in primary care settings, and the development of a culturally tailored approach to treating mild cognitive impairment within the African American population.
Personal: Dr. Gottstein grew up as a competitive figure skater and dancer and holds the identity of "athlete" close to her heart. She spends most of her free time moving her body through dance, Pilates, aerial arts, gym sessions, and walking. She loves writing and spending her free time with her friends, significant other, and very attached covid-adopted cat. In addition, she specializes in Sports Psychology and Health Psychology; click here for more specific information on her work with athletes of all ages.