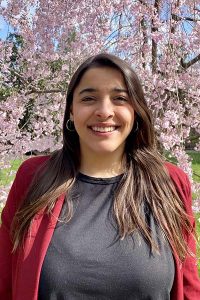 Dr. Eileen Santaella is a psychology fellow at Lepage Associates, with over six years of experience in therapy and evaluations. She is ABD (all-but-dissertation), having completed all classwork and training of her doctorate degree in Clinical Psychology with a focus in trauma and
posttraumatic stress disorder, has a master's degree in Clinical Psychology, and a bachelor's degree in Psychology. Dr. Santaella is fully bilingual and provides therapy and evaluation services in both English and Spanish. She has worked in a variety of settings to include private practice, mental health centers, schools, state hospitals, elder care, and research facilities.
Intervention Style: Using evidence-based treatments, Dr. Santaella focuses on providing different services depending on the needs of each client. She integrates a range of therapeutic modalities including Cognitive Behavioral Therapy (CBT), Dialectical Behavioral Therapy (DBT), Eye-Movement Desensitization and Reprocessing (EMDR), Acceptance and Commitment Therapy (ACT), Solution-Focused Therapy, Mindfulness, Trauma Focused CBT (TFCBT), Skill Training in Affective and Interpersonal Regulation (STAIR), Cognitive Processing Therapy (CPT), Parent and Child Interaction Therapy (PCIT), Play Therapy with children, and Parent Coaching. She is also a Certified Yoga Teacher focusing on trauma. Using a variety of modalities, Dr. Santaella takes an empowering and nonjudgmental approach, allowing individuals space to work through their problems, identify strengths, and develop positive solutions. Dr. Santaella values the importance of a strong genuine therapeutic relationship, self-care, and self-compassion. She helps clients explore and navigate possibilities while acquiring new strategies and transitioning through positive change.
Therapy Experience: Dr. Santaella has experience providing psychotherapy for children, adolescents, and adults across a range of areas including depression, bipolar, anxiety, gender dysphoria, panic disorder, trauma-related disorders, PTSD, trauma exposure, grief and loss, relationship issues, family conflict, social skills, behavioral issues, AD/HD, intellectual disabilities, autism (ASD), and personality disorders to include borderline personality disorder, to name a few. She also has experience providing group therapy to adolescents and adults. Her areas of interest include the impact of childhood trauma on mental health and development, PTSD, intimate partner violence, cultural issues, the LGBTQAP+ community, and personality disorders.
Evaluation Experience: Dr. Santaella has experience conducting individualized assessments for children, adolescents, and adults, and likes providing psychological evaluations for all ages. In addition to therapy, she particularly enjoys using psychological assessment to help individuals understand their strengths and how to best utilize them.
Personal: Dr. Santaella enjoys spending time in nature, hiking, camping, exploring new areas, traveling, painting, dancing, exercising, cooking, gardening, and spending time with her family and furry cat-child.