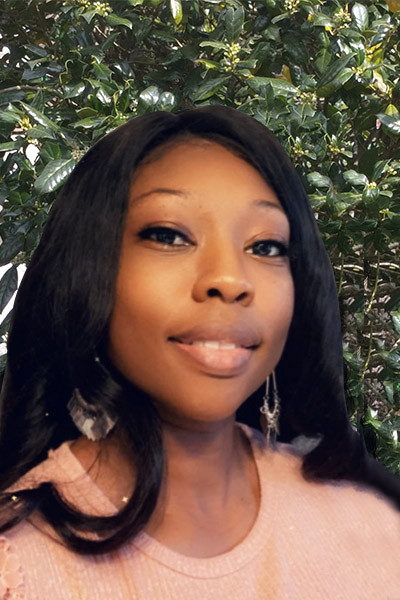 Ms. Dee Philbert is a licensed therapist in North Carolina. She has a Bachelor's degree in Psychology from the University of Maryland University College and a Master's degree in Social Work from Simmons University. Ms. Philbert has worked in health care for over 17 years, initially in medical health environments in health administration before moving into mental health.
Intervention Style: Ms. Philbert utilizes an individualized based approach in collaborating with her clients. She develops a treatment plan that is centered around the goals each client aims to achieve in their work with her. Ms. Philbert is experienced in the empirically-validated treatments of Cognitive-Behavioral Therapy (CBT), Solution-Focused Therapy, as well as Trauma Informed Cognitive Behavioral Therapy with her clients. Ms. Philbert believes therapy is a partnership and encourages clients to take an active role. She helps clients get the most they can out of each session and utilize new skills meaningfully in their lives. When utilizing cognitive-behavioral therapy, new skills include thinking differently and acting differently. Individualized structured and unstructured homework may be assigned with the purpose of helping the client develop his or her life into a life they love. Her basic therapeutic question "Is it working?" gives solution-focused direction throughout the therapy process, from goal setting to assessment of progress – both of which are a collaborative effort done with the client. She also incorporates an insight-oriented approach to her work, helping the client understand what they believe about themselves and the world they live in; identifying what is rational, healthy, and effective; and changing what is not. Ms. Philbert strongly believes in the importance of creating a safe, trusting environment in which both therapist and client are able to be genuine. Unconditional positive regard is crucial to the development of the therapeutic partnership; a strong therapeutic partnership is crucial to striving wholeheartedly toward finding the balance of acceptance and change. She believes each person is the expert on him or herself, and that at some point every one of us needs perspective and guidance when we feel stuck. Getting unstuck can be accomplished with choosing to know one's inherent value and accepting help to work toward the vision of change you desire.
Therapy Experience: Ms. Philbert works with adults, teens and children from diverse backgrounds and with a wide variety of mental health issues. She works with the full range mental health concerns people of all ages may be facing, to include mood disorders and anxiety disorders so commonly experienced (depression, bi-polar, general anxiety, social anxiety, PTSD, OCD, etc.), as well people who are struggling with personality difficulties/disorders, relationship issues, stress management, trauma, and transitions. She has specialized training in treating trauma. Ms. Philbert has worked with youth who exhibited behaviors that impacted their academics and educational trajectory, and those who were entangled with the justice system. She has worked with youth in private practice, educational settings, alternative education settings, and residential settings.
Personal: Ms. Philbert grew up in the United States Virgin Islands and relocated to the mainland to pursue her academic dreams. She is the mother of two children. She loves spending time with family and friends and also enjoys to travel.