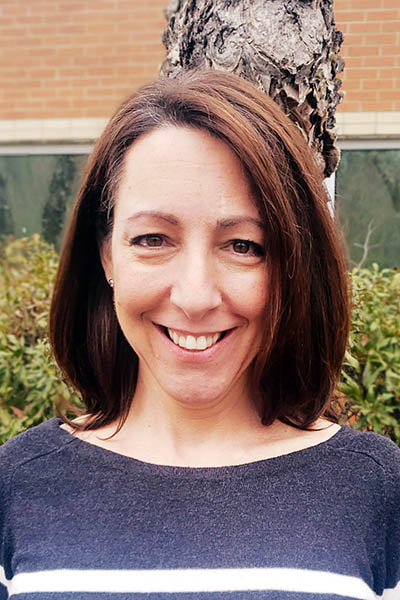 Ms. Chris Tufts has 20 years of experience working in the field of psychology as a therapist, evaluator, researcher, and school psychologist. She provides psychotherapy and evaluations for all ages across the lifespan. As a practicing school psychologist, she has extensive knowledge of the challenges faced by children and families in our geographical area and how to navigate the school system for children with educational, emotional, or behavioral challenges. She is licensed in NC both as a psychological associate and a school psychologist.
Intervention Style: Ms. Tufts enjoys working with individuals to problem-solve and develop better strategies to deal with life's challenges. She believes we are all capable of learning and growing in our own coping and self-care. With an emphasis on identifying root causes and drivers of emotions, thoughts and behaviors, she utilizes a solution-focused model to help clients move forward.
Therapy Experience: Ms. Tufts' training and experience encompass a broad array of issues/concerns that may lead to problems in daily living, relationships, or with school or work performance. She recognizes individuals need to have a general sense of balance and well-being in order to do their best in life. This sense of well-being or contentment comes from inside and is aided by a healthy environment and lifestyle. The pace of life can sometimes get out of control, which can leave people anxious, depressed, confused, overwhelmed, or unbalanced. Ms. Tufts' therapeutic approach seeks to help individuals and families recognize, develop, and maintain healthy boundaries and habits. Her practice is characterized by an emphasis on targeting concerns and addressing them systematically. Ms. Tufts also specializes in utilizing Dialectical Behavioral Therapy (DBT) and a Family Systems approach.
Evaluation Experience: Ms. Tufts provides psychological, educational, and autism-spectrum evaluations for all ages. She has 18 years of experience diagnosing and working with Attention-Deficit/Hyperactivity Disorder (AD/HD, also commonly called 'ADD') and Specific Learning Disabilities (also commonly called 'LD'). Ms. Tufts specializes in the diagnosis and treatment of autism spectrum disorders. She has extensive experience and knowledge in identifying learning problems that may be due to learning disabilities, ADHD, TBI, and other neurological deficits.
Research & Public Policy: In 2002 Ms. Tufts jointly published 'Alternate assessment scores and life outcomes for students with significant disabilities: Are they related?' in the journal Assessment for Effective Intervention. Ms. Tufts also worked on the evaluation of a training and technical assistance system,​ culminating in a global report and presentation of project results at the Division of Early Childhood Conference in Washington, DC. In another study, Ms. Tufts interviewed recent graduates and their parents about the graduates' transition into the community after graduation, and assisted in writing and editing the final manuscript presenting findings for the study. Having spent three years as Co-Chair and Chair of the Legislative and Public Policy Committee of the North Carolina School Psychology Association, Ms. Tufts is well-versed in legislative and public policy issues that pertain to school psychology in North Carolina.
Personal: Chris lives in Durham with her two children, her husband and the family dog. Her personal interests include yoga, nutritious cooking, baking, and spending time outdoors with her children. She loves to read fiction, research, and philosophical literature. Chris also looks forward to increasing her travels now that her children are becoming more self-sufficient!