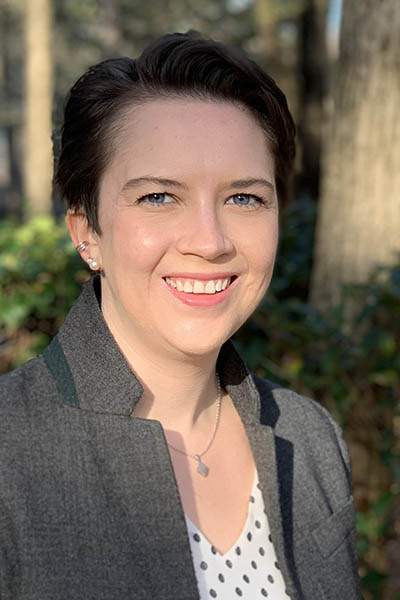 Dr. Blakely Mulder is currently completing her dissertation as the final step in her doctorate in psychology, and also holds a master's degree in Counseling Psychology, School Psychology, and Counselor Education. She conducts individual, group, and family counseling and psychological, psycho-educational, and neuropsychological evaluations for all ages. She has experience working in private practice settings, schools, and hospitals. Dr. Mulder also has experience with educational consultation, particularly regarding eligibility for special education services and accommodations.
Intervention Style: Dr. Mulder takes a problem-solving approach to intervention, working to help clients better understand their presenting concerns and give them the tools needed to improve their quality of life. To do this, she uses elements from cognitive-behavioral (CBT), humanistic, and psychodynamic therapies. Dr. Mulder believes insight into the reason for one's problems is only part of the therapeutic process. She works with clients to help them identify and change the patterns of thoughts, feelings, and behaviors that keep them stuck in their present situation. Dr. Mulder provides clients with tools and exercises meant to help change these patterns. She collaborates with her clients to identify the action steps needed for long-term change and provides encouragement for her clients every step of the way. These strategies have been effective with both adults and children and are adapted to the client's needs and developmental level. With younger children, Dr. Mulder also incorporates play therapy in order to help the child feel comfortable, express themselves, and problem-solve using hypothetical situations.
Therapy Experience: Dr. Mulder has experience working with children, teens, and adults with a variety of emotional and behavioral concerns. She has provided therapy to individuals struggling with anxiety, depression, bipolar disorder, anger management, emotion regulation, trauma reactions, recurrent suicidality, self-esteem, social skills, communication, relationships, and job dissatisfaction. Dr. Mulder has specialized training in: parent-child interaction therapy (PCIT); cognitive-behavioral therapy for children impacted by trauma (TF-CBT); suicide risk assessment and intervention; and counseling LGBTQ+ adults and youth.
Evaluation Experience: Dr. Mulder conducts comprehensive psychological, psycho-educational, neuropsychological, and forensic evaluations for all ages. She uses cognitive, achievement, behavioral, emotional, personality, and neuropsychological measures, as well as interviews and reviews of records, in order to gain a holistic sense of a person's underlying strengths and areas of need. Dr. Mulder conducts evaluations with both adults and children. As a Licensed School Psychologist, Dr. Mulder has specialized experience with students ages 3-21 conducting evaluations to meet the state legal standards needed for Section 504 accommodations or special education services.